Eco E5
1200 x 800 x 150 mm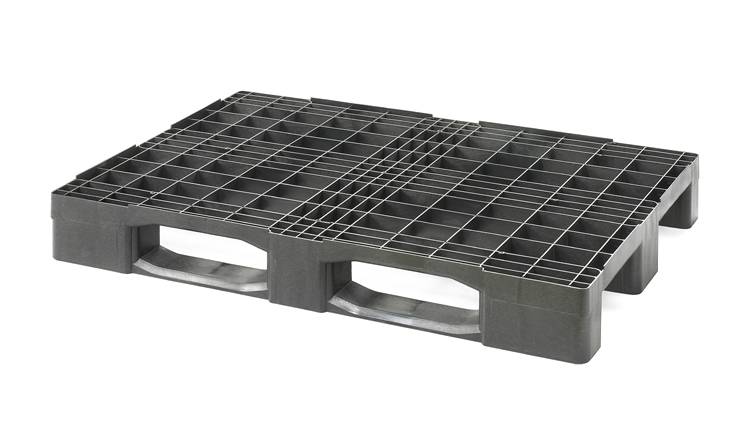 Technical data:
Bottom support: 3 runners
Top deck: open
Load capacity (kg): Static – 8000; Dynamic – 2500; Racking - 500
Weight (kg): HDPE – 11,5; PO – 12,5
Light-weight 3-runner plastic pallet for loads up to 500 kg in the high rack
Small Price – Big Loads
This monoblock pallet with 3 runners is impressive for its weight/load ratio. Due to the efficient design of the pallets, they bear up to 500 kg in high racks, despite their low weight. Precise dimensions and design increase process reliability in automatic conveyor systems.
Data sheets