Eco E5.1
1200 x 800 x 150 mm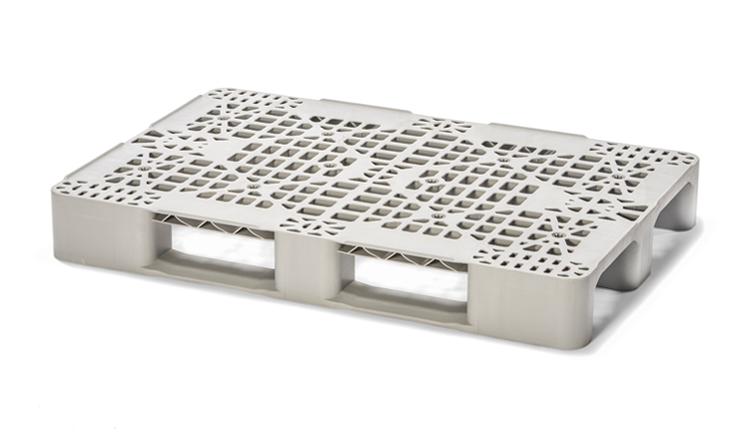 Technical data:
Bottom support: 2 runners / 3 runners
Top deck: open / closed
Load capacity (kg): Static – 3000; Dynamic – 1500; Racking - 750
Weight (kg): PP – 12 / 13 / 14
Plastic pallet in Euro dimensions for medium loads
Small Price – Big Loads
The Eco E5.1 has been engineered to offer high performance at low cost, accepting dynamic loads up to 1500 kg and racking loads of 750 kg – with a net weight of only 12 kg! Ideal for closed loops, distribution, production areas and exports – across all industry sectors – Food, Retail, Newspapers and Pharmaceuticals. The open deck, with flow through block design, ensures effective cleaning and quick drying – either manually or through automated washers.
Data sheets