Heilbronner H7
800 x 600 x 160 mm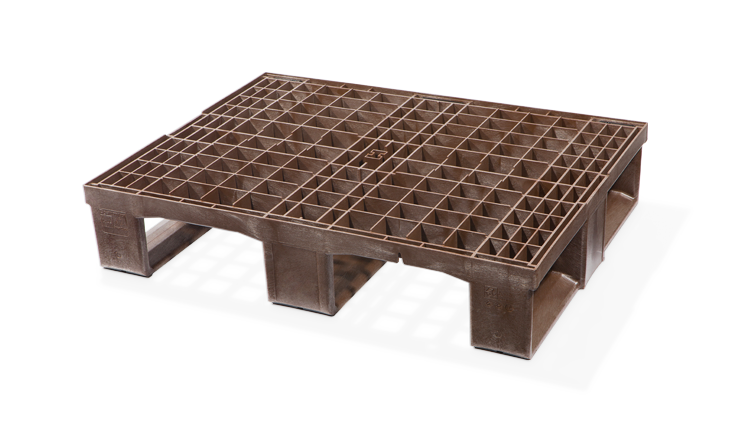 Technical data:
Bottom support: 3 runners with aluminum profiles / 3 runners
Top deck: open
Load capacity (kg): Static – 2000; Dynamic – 1000; Racking – 500*
Weight (kg): HDPE – 6,5 / 5,5
*only with the 600 mm side
The cost-efficient and environmentally friendly alternative to the wooden Düsseldorf pallet.
In terms of dimensions, entry widths and payloads, the plastic pallet Heilbronner H7 is geared to the widely-used wooden Düsseldorf pallet. However, it offers significant advantages in application. The Heilbronner H7 maintains its consistently high quality even at increasing cycle numbers, providing a cleaner appearance. Thanks to three aluminum profiles under the runners, the pallet can be transported without wear on chain conveyors, too. To track the transport routes, the pallet is equipped with internal RFID transponders. The pallet is optionally available without aluminum profiles as well.
Data sheets