NEST M1
400 x 300 x 140 mm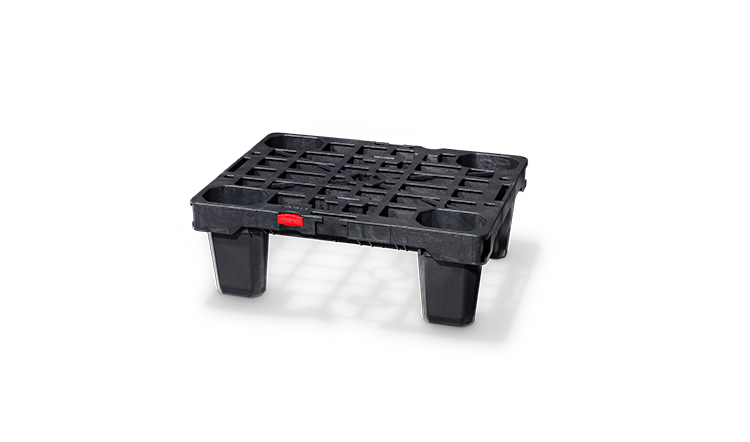 Technical data:
Bottom support: 4 feet; nestable
Top deck: open
Load capacity (kg): static – 60; dynamic – 30; with Display - 30
Weight (kg): HDPE - 0,75
Nestable 1/8 pallet for display positionings at the POS
With a size of only 400 x 300 mm, the NEST M1 is suitable for small sales floors as well as product displays with an average speed of sale. Displays can be affixed to the pallet using special locking points. An innovative plug-in system (patent pending) will make it possible to combine the pallets into larger units: e.g. 800 x 300 mm. The conical feet provide the pallet with secure positioning and enough space for transport on a hand pallet truck skid.
Light, space-saving, and reliable – in logistical terms, those are the things that pallets need to be. By stacking, our plastic pallets made of recycled HDPE or PO reduce volume by up to 75%. Their conical bases interlock, reducing storage and transportation costs. The consistent lightweight design facilitates handling and makes these pallets optimal carriers for export. Even in a closed pool, nest plastic pallets stand out due to their consistent quality at high circulation rates – and the attachable skids mean that there are more ways to use them.
Data sheets