Retail E5.1
1200 x 800 mm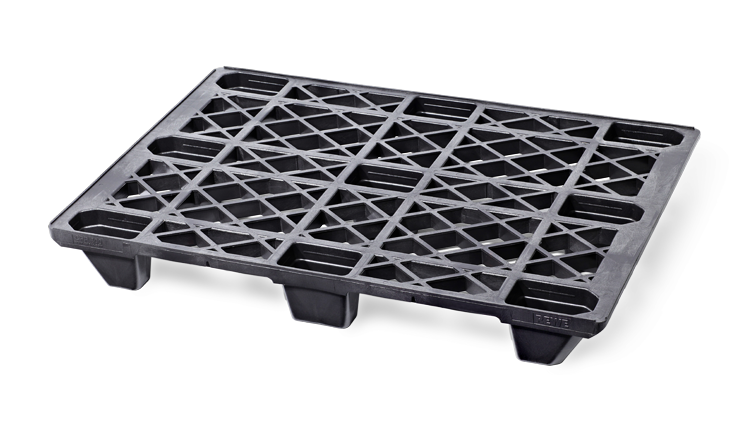 Technical data:
Bottom support: 9 feet, nestable/ 3 runner, snap-on
Top deck: open
Load capacity (kg): Static – 2800 / 4000, Dynamic – 1200 / 1600
Weight (kg): HDPE – 6,5 / 8
The distribution pallet: nestable, lightweight and sustainable
The Retail E5.1 is a modern order-picking pallet with more than one million units already in use. Being a nestable and thus volume-saving load carrier, this pallet reduces both warehouse and transport costs. More than 500 kg in load carrier weight and a corresponding CO2 amount may be saved during every truck transport to a store. The long service life and the complete recyclability are major contributions for environmental protection.
Data sheets