Retail E5.2
1200 x 800 x 142 mm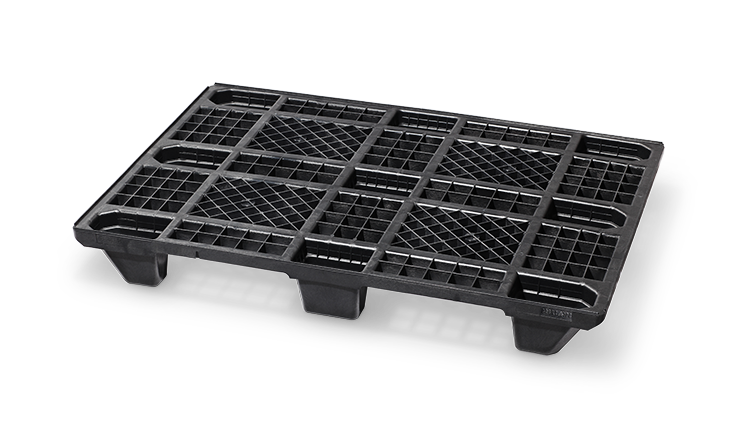 Technical data:
Bottom support: 9 feet, nestable
Top deck: open
Load capacity (kg): Static – 2900, Dynamic – 1250
Weight (kg): HDPE – 7
Lightweight, Nestable, and Sustainable
The picking pallet Retail E5.2 meets all of the requirements of the food distribution industry and is 100 percent compatible with the predecessor model. Thanks to a comprehensive redesign of the cover structure, the load capacity was significantly increased. The pallet ́s low weight also ensures that for each truck delivery to the sales floor over 500 kilograms of tare weight and the equivalent CO2 are saved.
Data sheets