Shuttle E7
1200 x 800 x 140 mm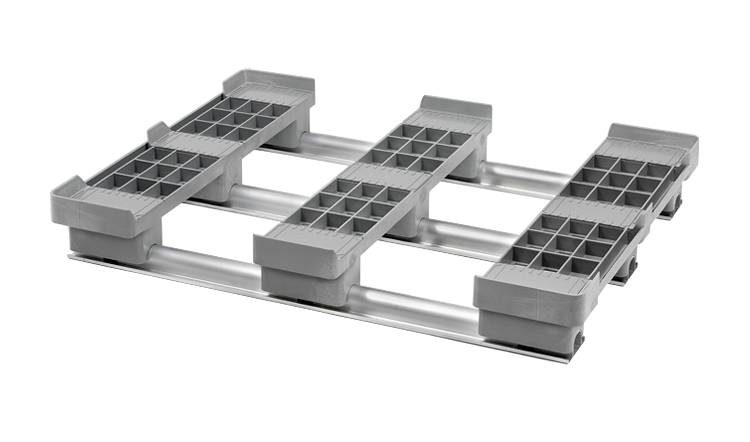 Technical data:
Bottom support: 3 runners
Top deck: open
Load capacity (kg): Static – 10 000; Dynamic – 2000; Racking - 1250
Weight (kg): HDPE – 15
The intelligent transport solution for conveying and storing pallets in high racks
Signs of heavy use and damage to Euro wooden pallets from the pool of exchangeable pallets can cause malfunctions in sensitive intralogistics systems. The Shuttle E7 was developed to allow these pallets to be safely processed and stored in spite of this. It accepts pallets of different quality, size and type using a "piggyback system" and transports them safely through the automated conveying systems.
Data sheets