INSULATING CONTAINER LININGS
INSULATING CONTAINER LININGS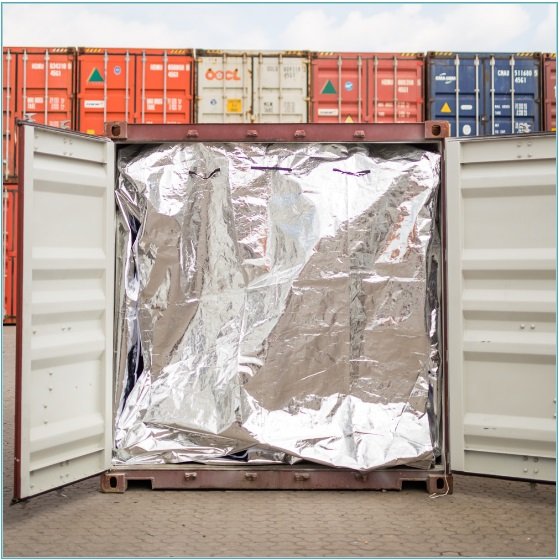 Function and advantages:
Protection against heat and cold peaks
Reduction of temperature deviations
Easy and safe handling
Made in Germany
Extreme temperatures and temperature peaks during ocean transportation often endanger product quality for beverages, chemicals or other temperature-sensible commodities. CONTAINER LINING is a cost-efficient and easy-to-handle solution for this problem.
Folded flat, the CONTAINER LINING is extremely space-saving. As it covers all sides of the container, maximum insulation performance is reached. With the INSULATION LINING temperatures inside a container may well be 10°C lower compared to an unisolated container. Your goods arrive at the consignee in optimal condition.